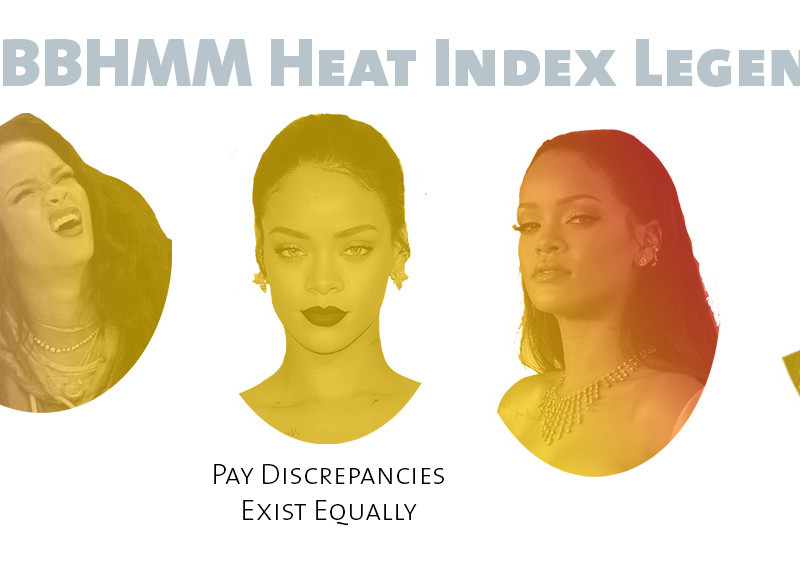 B*tch Better Have My Money Heat Index
A creative director is a highly-valuable and often sought-after position. Yet as more women have entered the field of design to pursue leadership roles, average earnings have reportedly gone down as much as 34 percent. This reflects a larger trend in gender pay gaps, where it appears when women do the work, it's not seen as highly valuable.
A trend line doesn't capture how I feel about this as much as Rihanna. Her hit "Bitch Better Have My Money" (#BBHM) is my anthem when prospective clients or employers undervalue my time, talent, and ability. Rather than show how this pay disparity looks on a line graph, I wanted to show how it feels when we aspire to being treated as equals vs. actually being undervalued.
The 2016 Design Census is the first industry survey to capture design salaries across race and gender, among many other characteristics. Past surveys often focused on region and size of organization. Which is why trend data based on gender (and race) are filled with questions and uncertainty. In a handful of examples, I show how that feels too. *Note: With the exception of 2011, most average salary data was available either publicly, or AIGA member-only access.