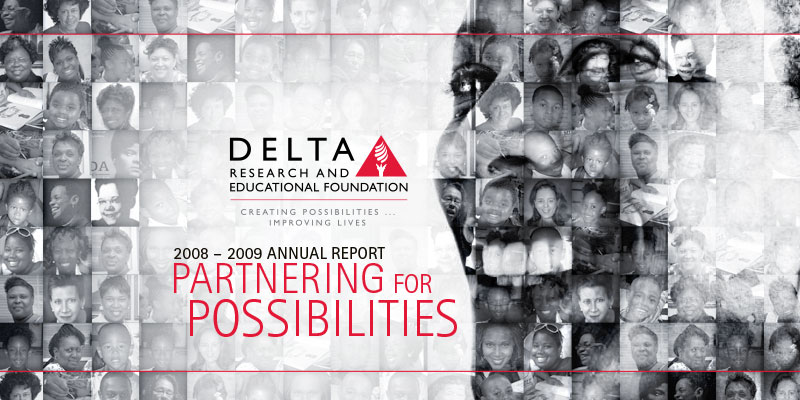 From the Archives: Annual Report | Partnering For Possibilities
One of two annual reports I designed for The Delta Research and Education Foundation (DREF)
The Delta Foundation wanted to produce an annual report that stood out from their previous reports with compelling stories and a modern layout.
Challenge #1: Producing a report that also worked as a self-mailer.
The Delta Research and Educational Foundation promotes research which identifies and fashions solutions to issues affecting African American women and their families, nationally and globally through funding and support of public service programs of Delta Sigma Theta Sorority, Inc. and collaborative organizations. Five years ago, I strongly felt the The Delta Foundation deserved an annual report that was modern, definitive, and all-emcompassing. They, however, wanted the report to be practical enough to operate as a self-mailer. How would I marry the two?
Once again inspired by a clothing company's self-mailer (notice the pattern), I liked the compact dimensions and image-heavy layout. Sitting flat at 17″ x 5.5″ (folded at 8.5″ by 5.5″), the report looked like a mini-booklet that packed a huge punch. Note the extra space in the middle for the fold.